1988: Roger Linn Designs the MPC60
Roger Linn is a designer of electronic music products, best known for his invention of the LM-1 Drum Computer, the first programmable, sampled-sound drum machine in 1979. Manufactured by his company Linn Electronics, the LM-1 and its successors the LinnDrum and Linn9000 provided the drums for countless hit records during the 1980s by artists including Prince, Madonna, Michael Jackson, Tina Turner, Peter Gabriel, Elton John, Rod Stewart, Devo and Bruce Hornsby, and are considered a major influence on the music of the era.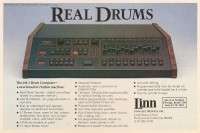 In 1988, he designed the innovative MPC60 MIDI Production Center for the Japanese Akai Company, with his signature appearing on the product's front panel. Combining a sampling drum machine with a real-time MIDI sequencer, this product gradually became the industry standard in the production of hip-hop, rap, dance and related music styles throughout the 1990s, and has been credited as a significant influence in the evolution of hip hop music. This was followed in 1994 with the enhanced MPC3000 and others, and the MPC product line is still successful 20 years later. In addition to these designs for Akai, he also helped design products for a variety of companies during the 1990s, including the Japanese Roland company.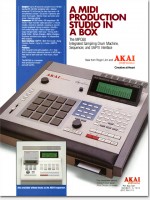 In 2002, he returned to manufacturing his own products—as well as his love of the guitar—with the release of a groundbreaking guitar effects product called AdrenaLinn. Used on hit recordings by artiss such as John Mayer, Green Day and Red Hot Chili Peppers, and winning numerous international music product awards, AdrenaLinn transforms a guitarist's tone by using variety of innovative rhythmic filtering methods, all in sync to an internal drumbeat. This was followed in 2003 by the enhanced AdrenaLinn II, the M-Audio Black Box (containing many AdrenaLinn features) in 2005, and the AdrenaLinn III in 2007. In 2011 he announced the Tempest Analog Drum Machine, designed in collaboration with Dave Smith Instruments. Currently in development are the LinnDrum II Drum Machine and the LinnStrument, an entirely new type of musical instrument.
Apart from his music product career, Roger is a guitarist and songwriter, having co-written hits for Eric Clapton ("Promises", 1979) and Mary Chapin Carpenter ("Quittin' Time", 1989), and having served as touring guitarist and recording engineer with pianist/songwriter Leon Russell in 1976 at age 21. He and his wife Ingrid operate Roger Linn Design from their home in the hills of Berkeley, California, with oursourced manufacturing and shipping. Roger performs traditional Italian songs on mandolin at Berkeley's Caffe Trieste on the 1st Monday evening of each month from 7 to 9 p.m. He and Ingrid also host the Rog Mahal Concert Series at their home, providing an intimate venue for creative musicians of various styles of acoustic music. Here are some video, audio and text interviews he has done over the years. In February 2011, the Recording Academy presented him with the Technical Grammy Merit Award.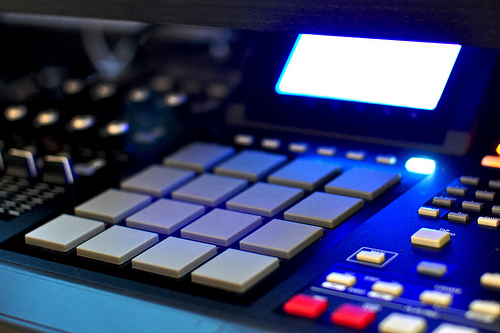 source: http://www.rogerlinndesign.com/