A Distinctive Style
Hip hop fashion is a distinctive style of dress originating with the African-American youth living in New York City and Los Angeles. Each city contributed various elements to its overall style seen worldwide today. Hip hop fashion complements the expressions and attitudes of hip hop culture in general. Hip hop fashion has changed significantly during its history, and today it is a prominent part of popular fashion as a whole across the world and for all ethnicities.
1980s
During th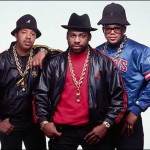 e 1980s, hip-hop icons like Run-DMC and LL Cool J wore clothing items such as brightly colored name-brand tracksuits, sheepskin and leather bomber jackets, Clarks shoes, Dr. Martens boots and sneakers (usually Adidas-brand shelltoes and often with "phat" or oversized shoelaces). Popular haircuts ranged from the early-1980s Jheri curl to the late-1980s hi-top fade popularized by Will Smith (The Fresh Prince) and Christopher "Kid" Reid of Kid 'n Play, among others.
Popular accessories included large eyeglasses (Cazals or Gazelles), Kangol bucket hats, nameplates, name belts, and multiple rings. Heavy gold jewelry was also popular in the 1980s; heavy jewelry in general would become an enduring element of hip hop fashion. In general, men's jewelry focused on heavy gold chains and women's jewelry on large gold earrings. Performers such as Kurtis Blow and Big Daddy Kane helped popularize gold necklaces and other such jewelry, and female rappers such as Roxanne Shanté and the group Salt-N-Pepa helped popularize oversized gold door-knocker earrings. The heavy jewelry was suggestive of prestige and wealth, and some have connected the style to Africanism.
1990s
Black nationalism was increasingly influential in rap during the late 1980s, and fashions and hairstyles reflected traditional African influences.Blousy pants were popular among dance-oriented rappers like MC Hammer. Fezzes, kufis decorated with the Kemetic ankh, Kente cloth hats, Africa chains, dreadlocks, and red, black, and green clothing became popular as well, promoted by artists such as Queen Latifah, KRS-One, Public Enemy, and X-Clan). In the early 1990s, pop rappers such as The Fresh Prince, Kid 'n Play, and Left Eye of TLC popularized baseball caps and bright, often neon-colored, clothing. Kris Kross also established the fad of wearing clothes backwards.
Nike dominated the urban streetwear sneaker market in the late 80's and early 90's. Other clothing brands such as Champion, Carhaart and Timberland were very closely associated with the scene, particularly on the East coast with hip hop acts such as Wu Tang Clan and Gangstarr sporting the look.
Gangsta rap pioneers N.W.A. popularized an early form of gangsta style in the late 1980s, consisting of Dickies pants, plaid shirts and jackets, Chuck Taylors sneakers, and black Raiders baseball caps and Raiders Starter jackets.
Hip hop fashion in this period also influenced high fashion designs.
Gangsta style
Gangsta rap became one of the most prevalent styles of hip hop, and by the mid-1990s, hip hop fashion had taken on significant influence from the dress styles of street thugs and prison inmates. West Coast gangsta rappers adopted the style of Los Angeles' cholos (Chicano gangsters), including baggy pants, black ink tattoos, bandanas, and shirt tails outside one's pants. The style of sagging one's pants, or wearing them baggy and low without a belt, was also style that originated in prisons. This style of fashion, along with its associated hand signs and territorial or "homeboy" mentality, was adopted by African-American youth in Los Angeles initially, and later by the hip hop community at large.
Sportswear
Tommy Hilfiger was the most prominent brand in 1990s sportswear, though Polo, Calvin Klein, Nautica, and DKNY were also popular. When Snoop Doggy Dogg wore a Hilfiger sweatshirt during an appearance on Saturday Night Live, it sold out of New York City stores the next day. Hilfiger's popularity was due to its perceived waspiness, which made it seem exclusive and aspirational. Moreover, Hilfiger courted the new hip hop market: black models featured prominently in the company's advertising campaigns, and rappers like Puffy and Coolio walked during its runways shows.
Other brands, including FUBU, Ecko Unlimited, Mecca USA, Lugz, Walker Wear, Boss Jeans by IG Design, and Enyce, arose to capitalize on the market for urban streetwear.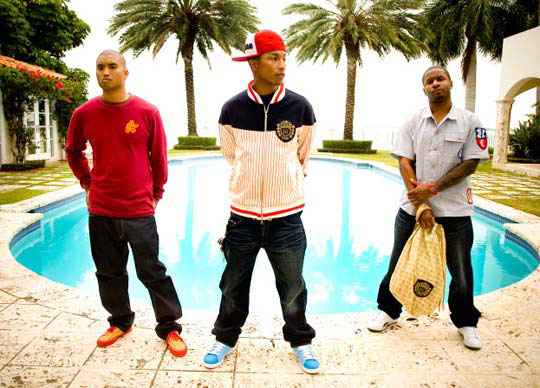 Hip-pop style
The rise of hip-pop in the late-1990s, primarily the work of Sean "Diddy" Combs, known locally around New York at that time as the "Shiny Suit Man" brought elements such as loud, flashy PVC aviator inspired suits and platinum jewelry to the forefront of hip hop in an effort to add a new vivid dimension of color and flash to the videos produced as a marketing tool. Combs, who started his own Sean John clothing line, and clothing manufacturers such as Karl Kani and FUBU brought hip hop fashion to the mainstream, resulting in a multi-million dollar hip hop fashion industry.
In the late 1990s there was a resurgence of traditional African-American hairstyles such as cornrows and Afros, as well as the Caesar low-cut. Caesars and cornrows are maintained by wearing a do-rag over the head during periods of sleeping and home activity to prevent the hair from being displaced or tossled. Do-rags soon became popular hip hop fashion items in their own right.
The "hip-pop" era also saw the split between male and female hip hop fashion, which had previously been more or less similar. Women in hip hop had emulated the male tough-guy fashions such as baggy jeans, "Loc" sunglasses, tough looks and heavy workboots; many, such as Da Brat, accomplished this with little more than some lip gloss and a bit of make-up to make the industrial work pants and work boots feminine. The female performers who completely turned the tide such as Lil Kim and Foxy Brown popularized glamourous, high-fashion feminine hip hop styles, such as Kimora Lee Simmons fashion line of Baby Phat. While Lauryn Hill and Eve popularized more conservative styles that still maintained both a distinctly feminine and distinctly hip hop feel.
Modern hip hop fashion
After the influence of the hip-pop, hip hop fashion became less based in actual street wear and more in an idealization of such. Hip hop clothing is often produced by popular and successful designers, who charge significant amounts for their products.
The main elements of modern male hip hop fashion are baggy or sagging jeans, gold or platinum chains, boots or a fresh pair of kicks (sneakers), and a bandana or do-rag tied around the head (often with a fitted cap on top). Large T-Shirts are also standard street wear.
In the 1990s and 2000s, many hip hop artists and executives started their own fashion labels and clothing lines. Notable examples include Russell Simmons (Phat Farm), Kimora Lee Simmons (Baby Phat), Damon Dash and Jay-Z (Rocawear), 50 Cent (G-Unit Clothing), Eminem (Shady Limited),and OutKast (OutKast Clothing). Other prominent hip hop fashion companies have included Karl Kani and FUBU, Ecko, Girbaud, Enyce, Famous Stars and Straps, Bape, LRG, Sean John, Timberland Boots, and Akademiks.
Present-day hip hop fashion is not simply limited to one particular group of people but to anyone who has decided to identify with the culture. Today, hip hop fashion is worn by a significant percentage of young people around the world.
Recent trends
Recent trends in hip hop fashion have geared toward a tighter, hipster-inspired style of dressing (so called "prep-hop"), which is coming to include raiments such as Nike Dunks, polo shirts (often worn with popped collar), sportcoats, large ornamental belt buckles, skull and skeleton decorations, elaborately decorated zip-up hoodies, trucker hats (Von Dutch), fitted caps (New Era Cap Company), tight tee shirts (Dangerous Elite), tighter denim jeans. Shorter length t-shirts with shorter arm sleeves has become involed in recent trends because of wanting to expose decorated belts. In some circles, the baggy style has faded away, with the growing influence of rappers such as Kanye West, Common and Andre 3000.
Criticism of hip hop fashion 
Commentators from both inside and outside of the hip-hop community have criticized the cost of many of the accouterments of hip hop fashion. Some fans have also expressed disappointment with the increased amount of advertising for expensive hip-hop brands in hip-hop magazines. In one letter to the editor in Source magazine, a reader wrote that the magazine "try showing some less expensive brands so heads will know they don't have to hustle, steal, or rob and blast shots for flyness." In fact, there were many highly-publicized robberies of hip-hop artists by the late 1990s. Guru of Gang Starr was robbed at gunpoint of his Rolex watch, Queen Latifah's car was car-jacked, and Prodigy was robbed at gunpoint of $300,000 in jewelry.
Source: hiphopisland.com