Casually Rocking The Kangol
Synonymous with the fact that Kangol had an identifiable logo when sales reached a record high, was the fact that a famous young rapper named James Todd Smith, better know as LL Cool J, wore a Kangol Bermuda Casual on the cover of his sophomore album. He stayed rocking Kangol in his videos and public appearances throughout his overwhelmingly successful music career, making it an integral part of Hip-Hop history. In the years to come Kangol would cover the heads of such hip hop greats as Slick Rick, Erik B and Rakim, and Grand Master Flash.
Kangol®, as an established leader in the fashion hat industry, has become the most easily recognizable hat brand around the world. Kangol 504 hats, army caps, and bags are favorites of Samuel L. Jackson, hip-hop legends Grandmaster Flash and LL Cool J, Madonna, Brad Pitt, Eminem, and sports legends like Shaq and Payne Stewart.
The Cumbrian hatmaker went from supplying berets for British troops to outfitting hip-hop's early foot soldiers in the early 80s. British-born Jamaican Slick Rick and his Kangol Crew helped popularise the beret-turned-to-the-side look; in his pre-Hollywood days, LL Cool J rarely appeared without his trademark Kangol bucket hat and its distinctive kangaroo logo.
Signature shout-out: "Stepped out my house stopped short, oh no/ I went back in, I forgot my Kangol" – Slick Rick, La-Di-Da-Di.
In the long term: Although Kangol found itself the height of street fashion, it didn't help those who worked for the company at its factory on the Cumbrian coast. Over the last few years, the company has been passed from one international owner to another, with just seven jobs remaining at Kangol's old HQ in Cleator Moor after Bollman Headwear's latest round of cuts.
A Leader in Style and Fashion
Since 1938 Kangol has been a trendsetter in the headwear industry. Initially a beret manufacturer in England, this company quickly found itself in high demand. With every style that Kangol produces comes a story, helping to shape the look and feel of each hat.

One of the most popular and recognizable styles, the Kangol 504, has remained a classic example of Kangol's unique ability to take the ivy cap shape and give it a variety of interpretations. Another example of this is Kangol's army cap selection, which is quickly becoming a favorite of hip-hop stars like Eminem. These casual hats come in many fabrics and patterns, ensuring a design for every taste in style.
Back in the eighties, a Hip Hoppers gear had to be funky fresh and the velour tracksuit with a pair of shell toes was a must fit for any b-boy and b-girl. After all, the world of Hip Hop was ushering in their own distinct styles with a unique take on all aspects of fashion. The style of the Reagan era encompassed everything from Members only jackets to door-knocker earrings. But no outfit was complete without that infamous KANGOL hat with that slight tilt to the side.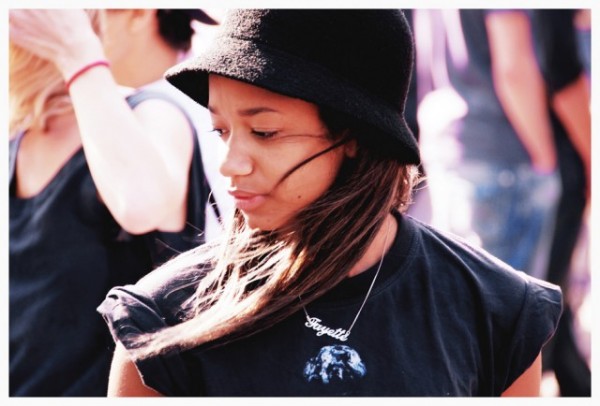 The Rich History of the Kangol Cap
The KANGOL brand has a rich history that dates back to 1918. Jacques Henry Sergen, a World War I solider, returned from the war and began handling the import of berets from France to England. He was involved in everything from the marketing of the hats to the production and design. By 1938, Sergen created the name KANGOL to distinguish the berets from the rest. The European ambiance and comfort of the hats, which was built right in the name (K for Silk, ANG from angora and OL for the wool), made them famous. Not soon after, many British soldiers began wearing the berets during World War II. Eventually, KANGOL became an even bigger beret supplier that started incorporating an array of patterns and baby soft material. The company rolled out more styles, notably the 504 cap, which was named after the wooden hat block that was used to shape it. More styles emerged which eventually lead KANGOL to its first taste of the music world.  It would prove to be a lasting partnership that carried the brand well into the millennium.
www.kangol.com
&
www.urbanexcess.com
Main source:
www.askhiphop.com