20 Songs That Sample Herbie
Songs That Sample Herbie Hancock
Came across this nice article by Robert Radish I could think of quite a few other tracks that sampled Herbie but this is a pretty good start. This is the 1st but won't be the last Hipology entry regarding Herbie.
Hip hop acts that utilize jazz elements are a particular favorite of mine. This playlist looks at tracks that sample the music of the legendary Herbert Jeffrey Hancock. Herbie was notable part of Miles Davis' "second great quintet" and he helped transform the role of the rhythm section in the world of jazz.  He was also one of the first serious jazz musicians to consider the synthesizer a valid instrument and you may remember his song "Rockit" from the 1983 album Future Shock, which used the synthesizer heavily. This song also has the honor of being one of the first to include turntable scratching techniques.
Hancock is the proud owner of 12 Grammy awards, an Academy Award, 5 MTV Awards and many others too numerous to mention. His influence spans not only across the world of jazz, but has crossed into popular music as well. There are not many musicians alive today more respected than Herbie Hancock.
This playlist include a CD's worth of hip hop tracks that sample the music of Herbie Hancock. If you like these be sure to dig deeper into the music of the artist that inspired them.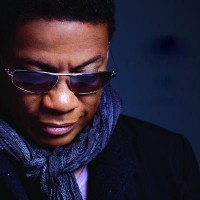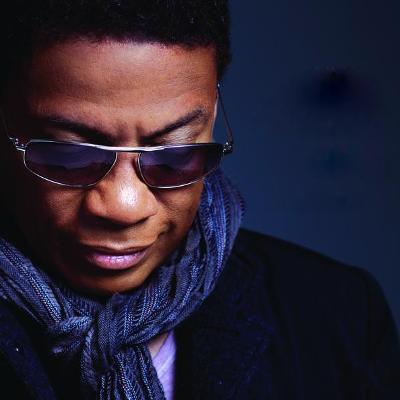 Songs That Sample Herbie Hancock
1. Cantaloop (Flip Fantasio) – Us3
2. Fantastic – Slum Village
3. Pacin' The Floor – Peanut Butter Wolf
4. Rhymes Like A Scientist – Third Sight
5. Decompression Chamber – The Dyno Spectrum
6. Inner Eye – Nobody
7. No More Worries – Del Tha Funkee Homosapien
8. Escapism (Gettin' Free) – Digable Planets
9. Famous And Dandy (Like Amos 'N' Andy) – The Disposable Heroes Of HipHoprisy
10. Underwater Rimes (Remix) – Digital Underground
11. 8 Ball – DJ Quik
12. Money On My Brain – Kool G. Rap
13. Get Up Get Down – Coolio
14. 100 Miles And Runnin' – N.W.A.
15. 1-900 L.L. Cool J – LL Cool J
16. 231 Ways To Fry An Egg – Mr. Dibbs
17. Groove Is In The Heart – Deee-Lite
18. Lesson 4: The Radio – Cut Chemist
19. Dolly My Baby – with Trevor Sparks – Super Cat
20. Forth & Back (Rock Music) – Slum Village