The History Of Adidas Superstar
""MY ADIDAS""….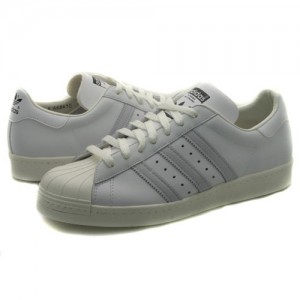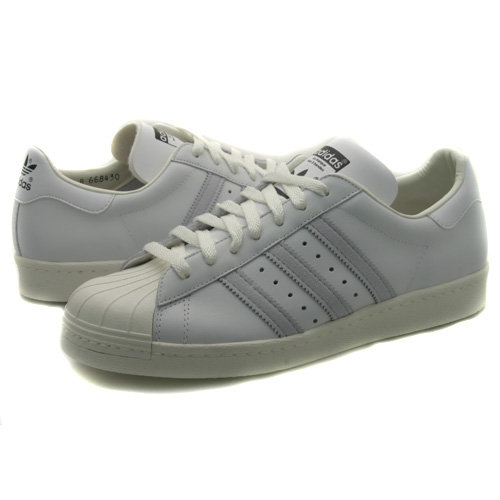 The iconic Superstar sneakers were introduced in 1969 as a low-top variety of the Pro Model shoe. It went on to become one of the major influences in both basketball and hip-hop culture.
Its unique design elements included all-leather uppers, non-marking rubber soles, and of course the famous rubber "shelltoe" or protective rubber toe piece. Initially marketed to basketball players, it soon caught the attention of many of the best players in the NBA and NCAA. Kareem Abdul-Jabbar was the most notable user of the Superstar, but by the mid-70s over 75% of NBA players sported these unrivalled shoes by Adidas.
Urban kids who looked up to basketball players often sported Superstars on the street through the 70s and 80s. The shoe received national prominence, however, when Run-DMC, a rap group out of Queens, decided that they would dress on stage the way they dressed in the streets. They wore the chunky Superstar sneakers with the tongues pushed out and laces undone, creating a hip-hop fashion that remains popular today. They identified with and promoted the shoe as they went on tours across the US, popularizing it outside of basketball culture.
Cool SuperstarsIn 1986, the trio released a song called "My Adidas" in response to anti-sneaker sentiment in pop culture. With lyrics like, "they're black and white, white with black stripe  the ones I like to wear when I rock the mic on the strength of our famous university we took the beat from the street and put it on TV," Run-DMC paid tribute to "the beat of the street" and rapped about the white and black Adidas logo which created demand for the Adidas Superstar across America. Adidas eventually signed a $1 million deal with Run-DMC to continue promoting the snekers.
Today, the Superstar is no longer a performance basketball shoe (though Adidas still manufactures other lines of performance shoes), but it is still a fixture in hip-hop and urban street culture. Due to its rich history, the wide variety of styles and colours, and the enduring genius of its design, the Superstar continues to be a force in sneaker fashion.
Hipology