The Story Of Wild Style
 The Story Of Wild Style
The Hip Hop History Wild Style | Hip Hop Blog.
Posted by Lee Copeland on Feb 19, 2011 in Hip Hop History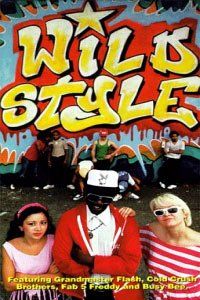 Well into its thirties, Hip Hop has grown into a forever evolving and successful force in popular culture. Now with children of its own and plenty of adult issues to handle, Charlie Ahearn's cult classic Wild Style (1983) is the home video to remind it of simpler, more innocent times.  The first film to document Hip Hop in its infancy and beyond, Wild Style is the text book for Hip Hop 101 and a must see for all seeking knowledge on Hip Hop and its foundation.
Filmed in the poverty stricken backdrop of the South Bronx, NYC in the early eighties, the docudrama followed many of Hip Hop's key figures. Legendary graffiti artist Lee Quinones played the main character, Raymond aka "Zoro," one of the most elusive graf artists in the South Bronx.  Zoro, a passionate artist, was learning to adapt to his unique "wild style" of art becoming less underground and was unsure if graffiti was being compromised by leaving its risky, illegal roots of the train yard and streets for the mainstream.  In turn, this caused problems with his girlfriend Rose aka "Lady Bug" (played by the queen of graffiti Sandra "Lady Pink" Farara), who was seeking others forms of expression and started hanging with another crew of graf artists, The Union Crew….
Click link above for full story.
Source:  Lee Copeland on Feb 19, 2011 in Hip Hop History  Thanks.